Thursday
Grand opening with Prince Carl Philip
The place to be. The races and the winter festival will be officially opened by race driving star and royal family member HRH Prince Carl Philip of Sweden, who is sure to get the party off to a roaring start. It's a party you won't want to miss! The teams will be there to show their faces and their cars. The excitement will be tangible and there will be opportunities to get some autographs.
Red Bull Show
We kick off with a line-up of the drivers, along with interviews and presentations. Performances and a DJ will get the atmosphere rocking, before Daniel Bodin kicks off his action-packed Red Bull Show. A breathtaking snowmobile show that is now a natural feature of the Rally Sweden opening programme.
Scholarship for promising team
The Swedish Rally Drivers Club hands out its prestigious scholarship to a particularly promising junior driver and co-driver. After that, the WRC crews introduce themselves at Karlstad SSS 1.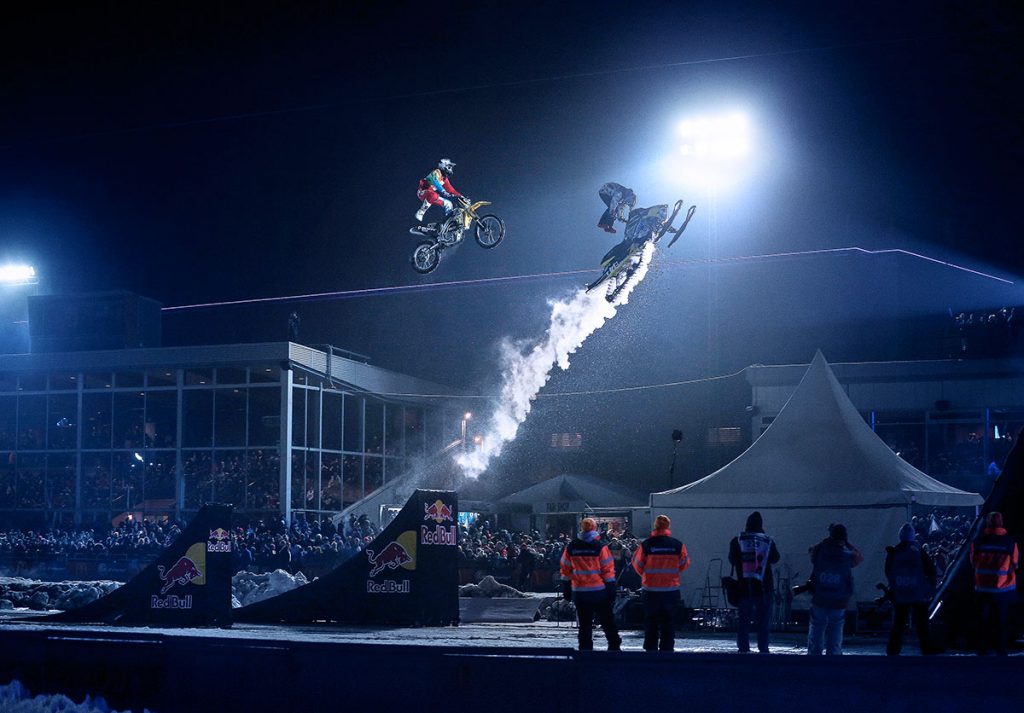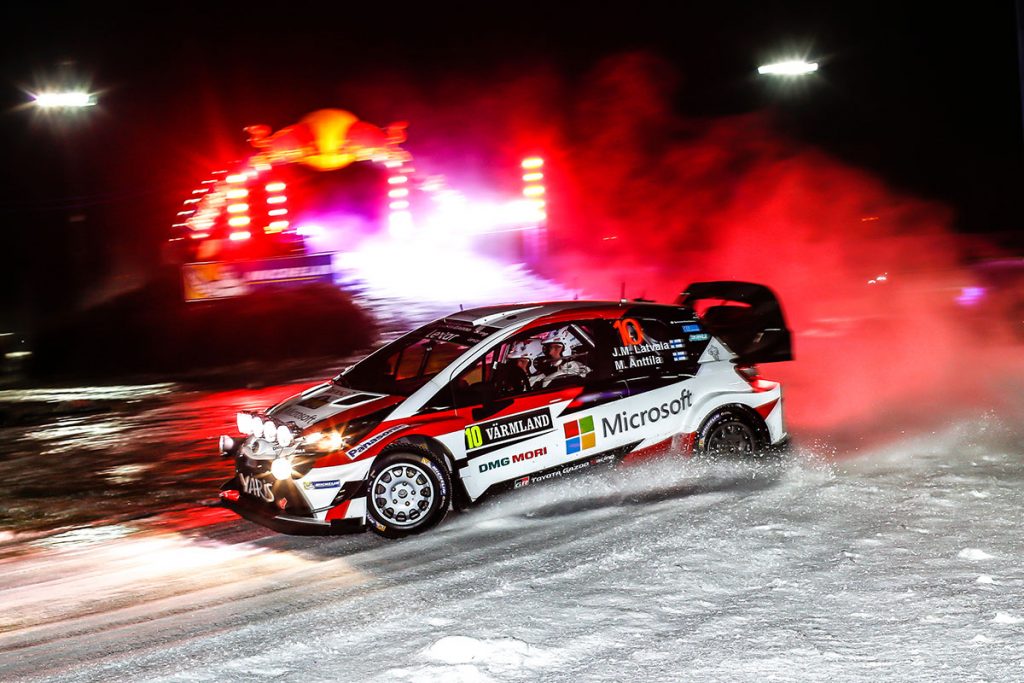 Saturday
Family day at Färjestadstravet arena
Family day at Färjestadstravet arena. DJ and food trucks to spread the festive atmosphere. Winter wonderland for the kids with sledding, cross-country skiing and mini harness racing. Sleds and skis available to borrow. And of course, X Games star Daniel Bodin and his friends will once again be in the Red Bull Show, with their high-flying, world-class snowmobile show.
Vasa Ski Race Junior
For keen young skiers, there will be a Vasa Ski Race Junior during the day. And if you don't have your own gear, there will be some available to borrow. Naturally there will be blueberry soup to recharge the batteries, and everyone finishes under the classic Vasa finish line portal and receives a certificate and a medal.
VIP
Karlstad SSS on the Thursday and Saturday is the perfect opportunity to make a great experience even better. Book a VIP package for yourself, your friends or your company here at rallysweden.com
Park the car – take the bus
We provide free Rally buses from Stora Torget in Karlstad to Färjestadstravet arena on race days, returning to the city centre later for After Rally at Karlstad's bars and restaurants.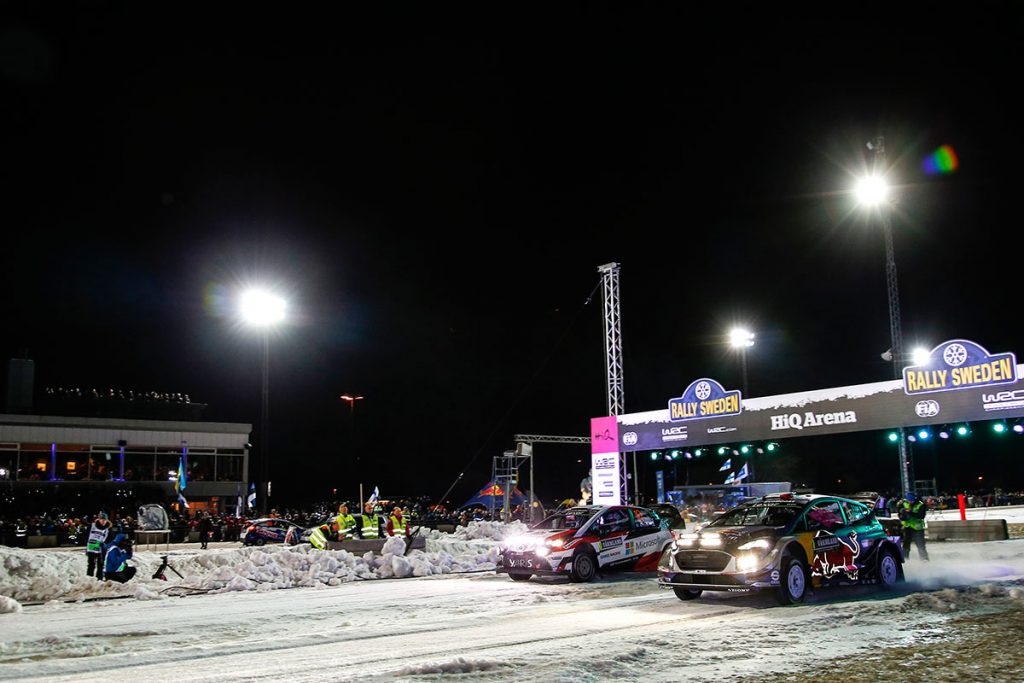 Programme

Thursday 14/2

16:00
Doors open
16:00–18:00
Recce
18:00
Welcome from the stage
18:15–18:45
Autograph signing
19:05
Line-up and presentation of the drivers
19:30
Red Bull Show
20:00
Opening Ceremony with H.R.H. Prince Carl Philip
20:08
SS 1 WRC
Programme

Saturday 16/2

14:00
Doors open
14:00
Live broadcast from SS 13 Värmullsåsen 2 WRC
15:00
Live broadcast from SS 14 Vargåsen 2 WRC
17:00
Welcome from the stage
17:10
Kadiatou
17:45
SS 15 WRC
19:00
Red Bull Show