Despite its slightly inaccessible location, which requires a long walk or a 4WD, this is by far the rally's most popular arena. It brings together almost 10,000 more or less crazy fans, making it one of the most awesome experiences in WRC. Around the jump are VIP lounges, and there's a DJ, expert commentators and a giant screen showing the day's other stages live, including SS 10 & 13 Hagfors.
3 x Colin's
On the Saturday the WRC cars pass through Colin's Crest twice – in the SS 11 Vargåsen 1 and SS 14 Vargåsen 2 stages, as well as the Historic class in the stage between the two. So Colin's Crest really is a full-day experience. And if you're still up for more after that, you'll just have time to get into Karlstad and Färjestadstravet arena to follow the second Super Special Stage, SS 15 Karlstad SSS 2. Or why not take yourself to the service park and Swecon Arena for the Saturday's finishing SS 16 Torsby Sprint?
Skruvat Crest Contest – Spectators Sled Jump Contest!
Time to crown the King of Skruvat Crest Contest! Could you be the one to make the longest and most spectacular jump, in what's perhaps the most prestigious spectator contest of the year? It takes courage, technical skill and fearlessness. The judges are hard, but fair. Sleds are available to borrow. Do you dare take the challenge?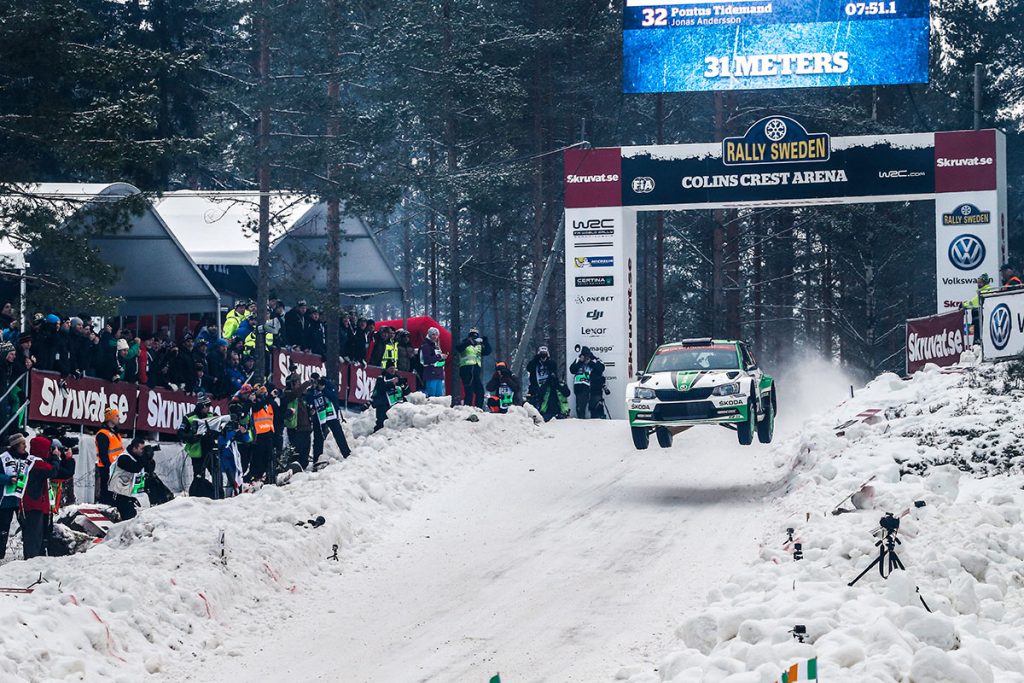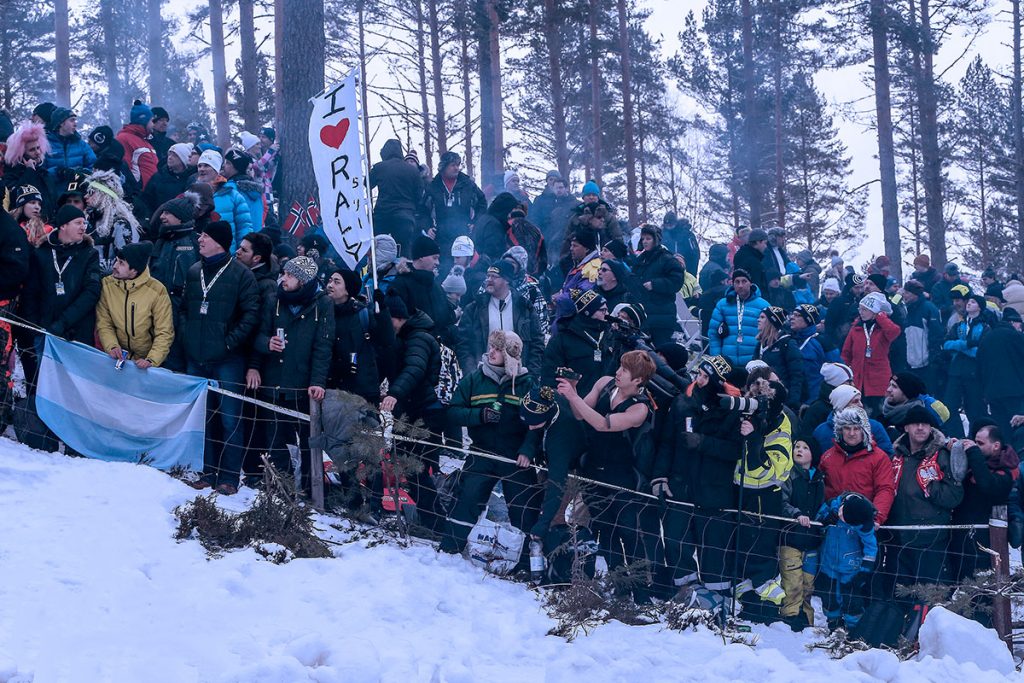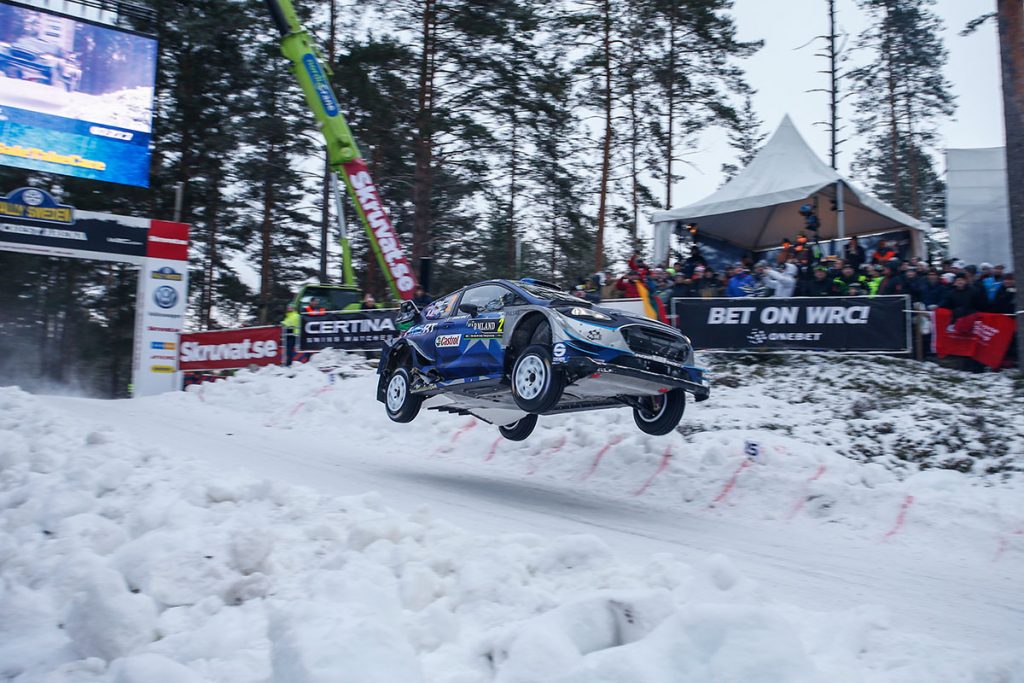 Programme

Saturday 16/2

07:44
Live from SS 9 Rämmen 1 WRC
08:35
Live from SS 10 Hagfors 1 WRC
09:37
SS 11 Vargåsen 1 WRC
11:05
Live from SS 10 Hagfors Historic
12:19
SS 11 Vargåsen Historic
13:02
Live from SS 12 Rämmen 2 WRC
13:53
Live from SS 13 Hagfors 2 WRC
15:08
SS 14 Vargåsen 2 WRC