Aerodynamics
Lower front spoiler with a rubber lip, almost touching the ground, reduces airflow underneath the car.
The rear spoiler improves aerodynamics and creates downward pressure on the rear axle.
The undercarriage is sealed encased to reduce airflow.
Safety
The steel cage that protects driver and co-driver is made of about 50 metres of welded steel pipes.
Specially cast bucket seats with six-point seat belts hold the crew firmly in place.
The crew's heads are restrained with straps to reduce the risk of head and neck injury. In F1, this is called the HANS System (Head And Neck Support).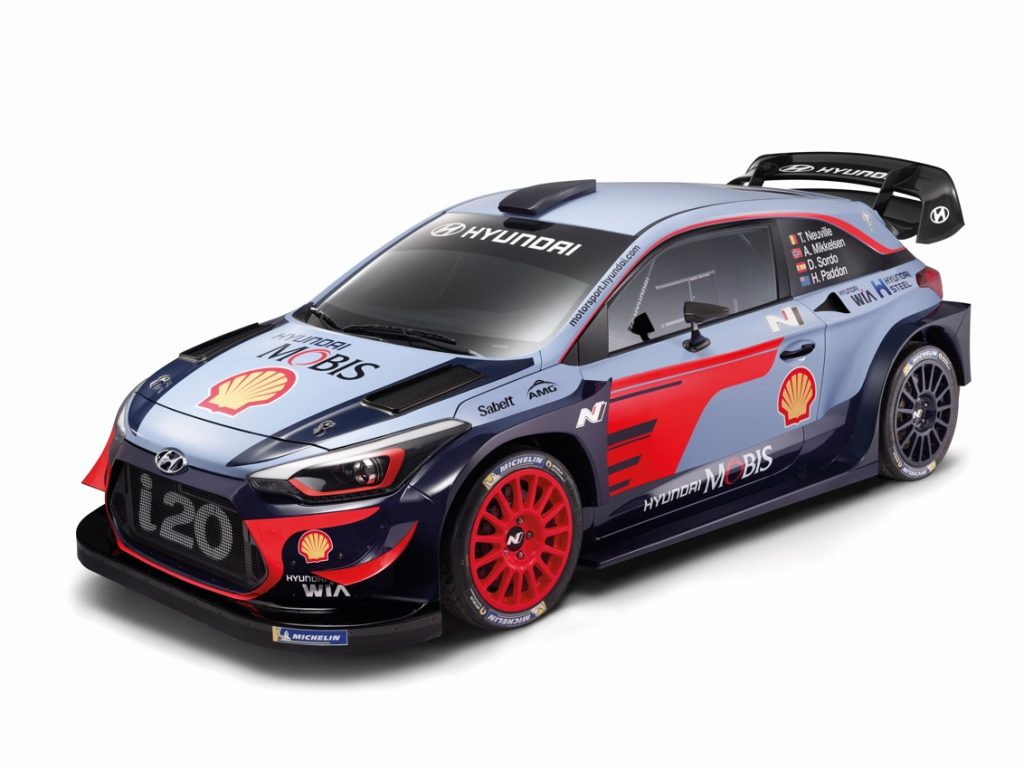 Interior
The standard interior is ripped out.
The seats are fixed in a position that optimises weight distribution. Then the steering wheel and controls are adjusted to fit the driver.
All the electronics and hydraulics are controlled via small displays.
Body
The cars are based on the standard chassis of the production models. However, the body has been modified with e.g. carbon fibre parts to improve aerodynamics. There are strict rules to make sure the cars don't deviate too far from the standard model.
The minimum weight for a rally-ready car is 1,175 kg.
Engine and gearbox
1.6 litre four-cylinder engine with turbocharger and direct injection.
Power is regulated to about 380 hp.
Most cars use gear paddles mounted on the steering wheel so the driver doesn't have to let go of the wheel to shift gears.
Chassis and powertrain
The top cars exclusively use four-wheel drive.
The wheels and tyres vary with the surface.
18-inch wheels for asphalt. 15-inch for gravel and snow/ice.
Individual suspension and damping are adjusted manually and adapted to the surface and driving style.
Active differentials control the power distribution between the wheels and maximise road holding, especially in sharp bends.